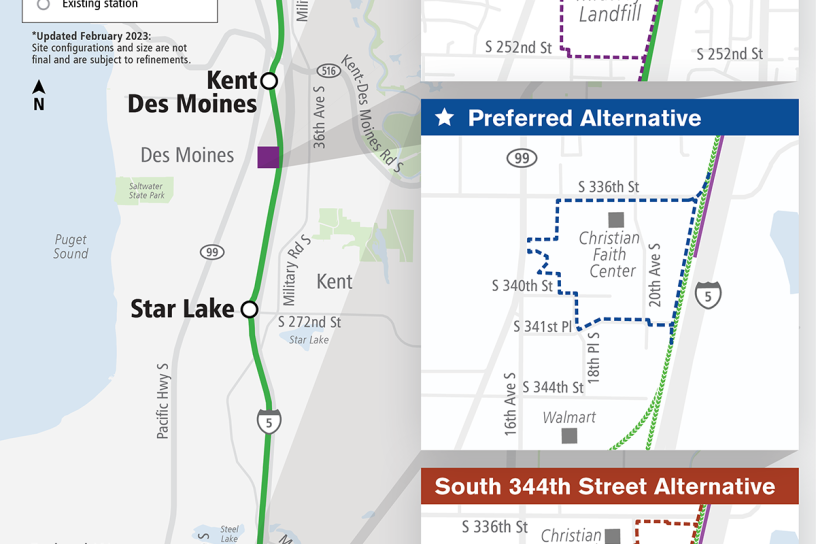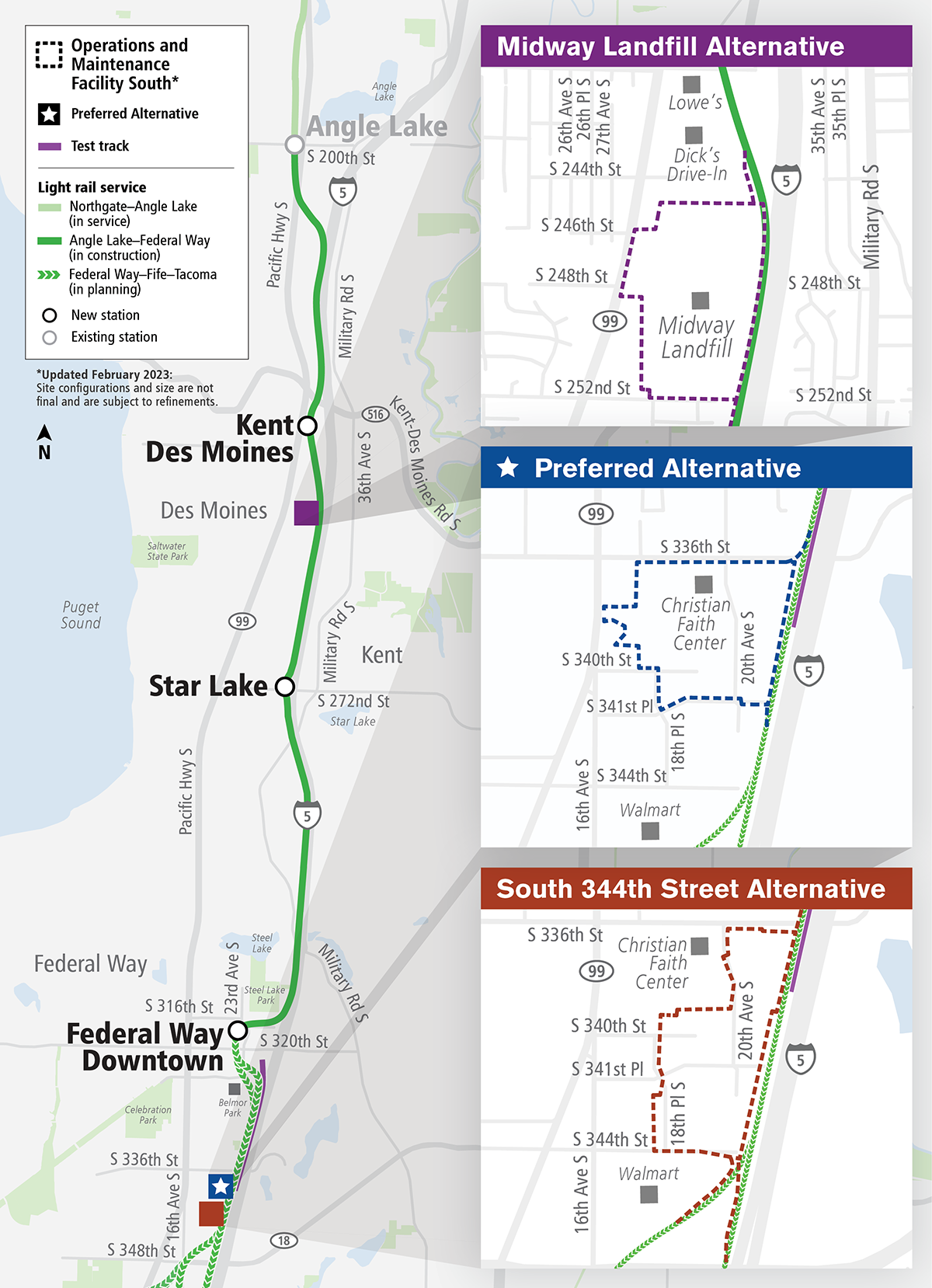 Overview
A new Operations and Maintenance Facility is needed in South King County to receive, store and service a larger train fleet to support future light rail extensions to Tacoma, West Seattle and throughout the region.
An OMF is where light rail trains go 24 hours a day, 365 days a year for cleaning and repairs. To build this new facility, we need approximately 60-70 acres (for reference, one football field is 1.3 acres) near an operating Link line.
As part of system expansion plans, we need four OMFs across the region.  Currently, we service the existing light rail fleet at a central OMF on South Forest Street in Seattle. We've built a second facility in Bellevue and will add another OMF north of Seattle.
Benefits of the OMF South
This facility creates high-skilled, living-wage jobs for more than 610 people in South King County. At our existing OMF Central in Seattle and OMF East in Bellevue, the average employee wage is $45 per hour, or $85,000/year.
OMFs ensure thousands of passengers ride clean, well-maintained trains. We suspend service every night between 1-5 a.m., so we can properly service our Link trains.
Current project status
An additional environmental review is underway for the Operations and Maintenance Facility South.
Sound Transit published a Draft Environmental Impact Statement in 2021, under the State Environmental Policy Act. On September 22nd,  Sound Transit alongside the Federal Transit Agency (FTA) published the National Environmental Protection Act Draft / State Environmental Policy Act Supplemental Draft Environmental Impact Statement (NEPA Draft / SEPA Supplemental Draft EIS) for the OMF South project. This additional review is to support federal approvals, potential federal funding, and assess project design changes. A Final EIS is then anticipated to be published in 2024.
All three alternatives will be studied in the upcoming document. The South 336th Street alternative in Federal Way remains the preferred alternative. The Sound Transit Board will select the project to be built after publication of the Final EIS.
Sound Transit is still working to confirm the project schedule because of these changes. We are exploring opportunities to help us stay close to our planned opening date of 2029, but the date for opening may be as late as 2032. We will share an updated project schedule when we have more certainty.
Have any additional questions or comments? We're always here to help. You can contact the project team at omfsouth@soundtransit.org. 
We encourage you to sign up for project email updates for all the latest news as OMF South develops.
What can I expect as a project neighbor?
If you're a resident or a business or property owner near a potential OMF South site, sign up for email updates to ensure you're always up to speed on the project. If you have any questions, or you'd like to set up a meeting to learn more, contact the project team at omfsouth@soundtransit.org.
The Draft EIS evaluated possible property impacts in detail. We hosted a formal comment period on the Draft EIS from March 5 to April 19, 2021. In the Final EIS, we'll further study the site alternatives and will respond to substantive comments received from the Draft EIS.
The Sound Transit Board will make a final decision on the site and the project to be built after we issue the Final EIS.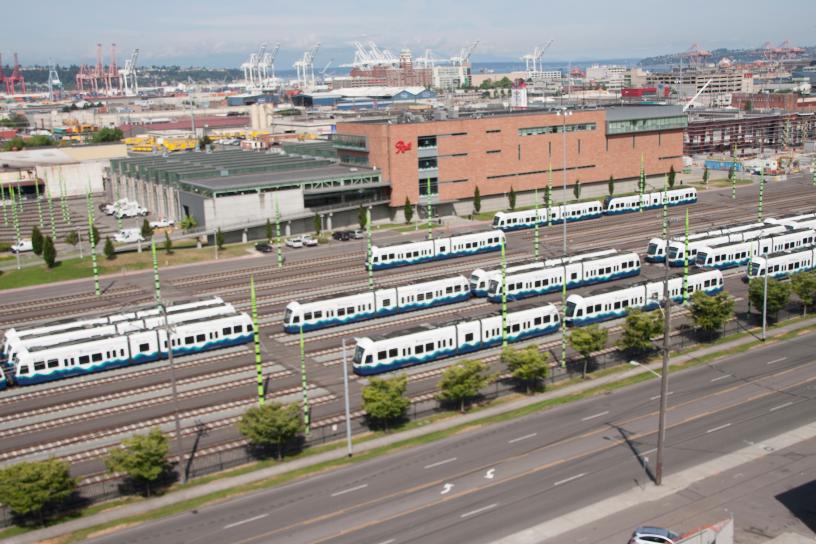 Aerial view of the Operations and Maintenance Facility in Seattle.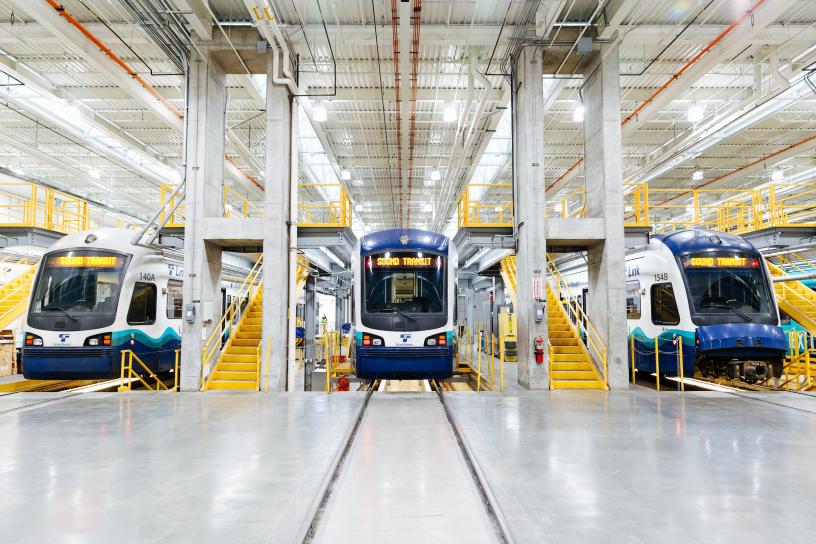 An inside look at the Operations and Maintenance Facility in Seattle.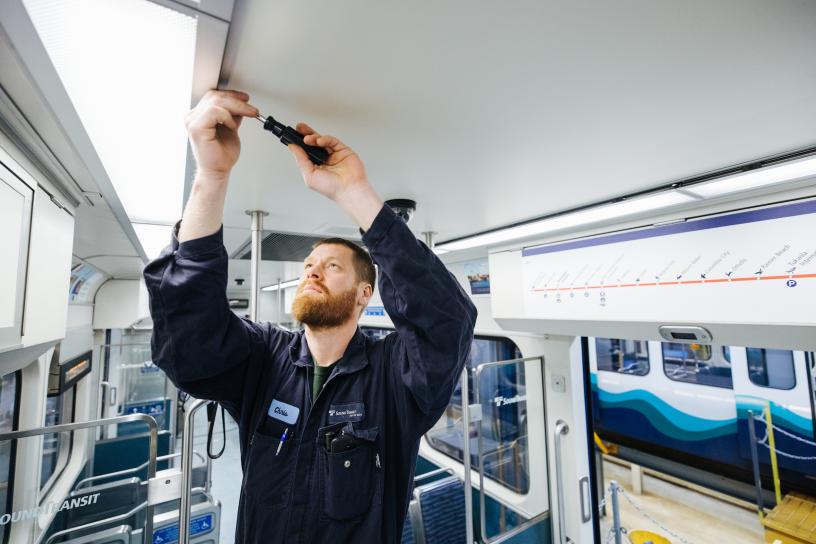 Workers perform maintenance on Link light rail trains every night at the Operations and Maintenance Facility in Seattle.
Image

Image

Image