I-90 bus riders, get ready for changes this September!
Body
Sound Transit is sending subscribers of the Mercer Island and Judkins Park East Link Extension Newsletter this project update on behalf of Sound Transit Customer Outreach.
Service changes are coming to bus routes on I-90 this fall when the Rainier Freeway Station will close to help Sound Transit build the future Judkins Park Link Station. Sound Transit Routes 550 and 554 and King County Metro Routes 111, 114, 212, 214, 216, 217, 218, and 219 will change in September 2018.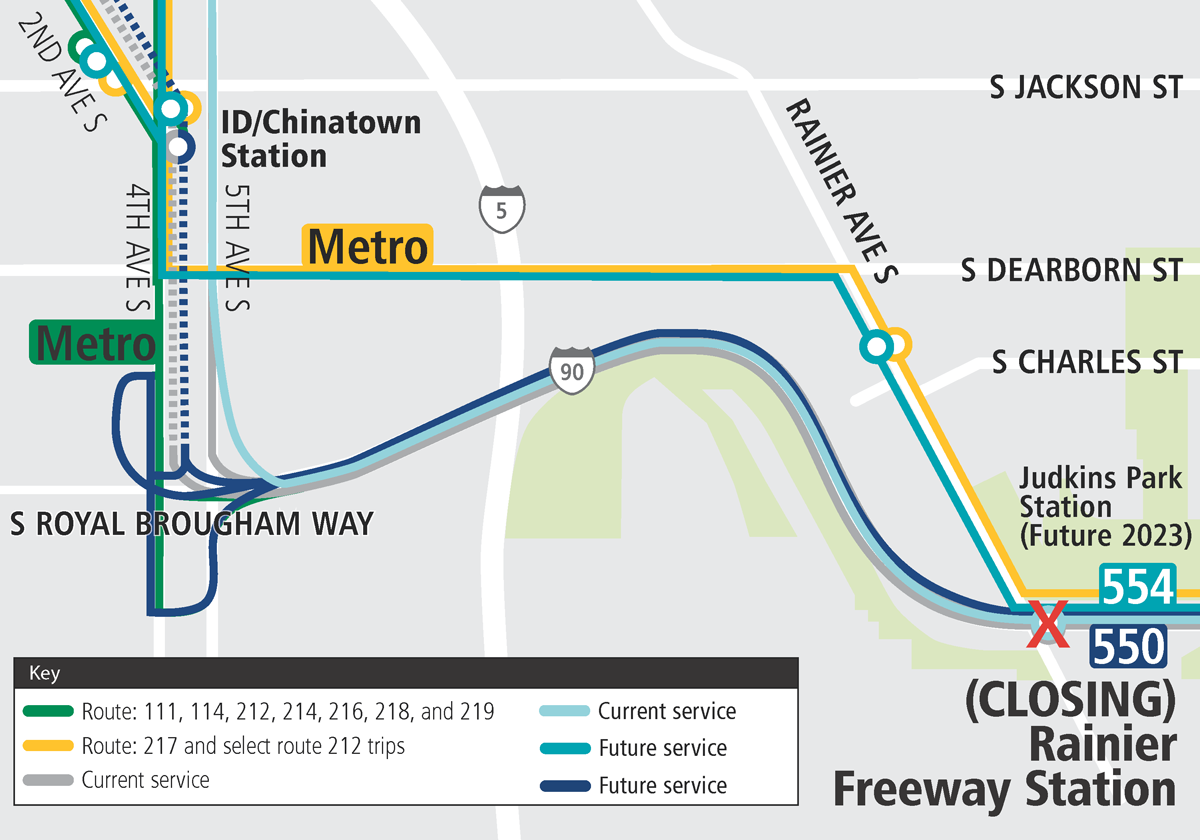 A map of the route changes coming to I-90 this fall.
Sound Transit and Metro strive to maintain a comparable level of service to riders during the Judkins Park Link Station construction - this means providing consistent bus access to communities in Rainier Valley and minimizing impacts to travel times as much as possible.
Construction of the new Judkins Park Link Station requires closure of the Rainier Freeway Station and the I-90 bus ramp that connects buses to the downtown tunnel.
Since the Rainier Freeway Station provides important access to the Eastside and Downtown Seattle for communities in the Rainier Valley, Sound Transit determined that bus routes need to change when construction starts to maintain service to the Rainier Valley area.
Wondering how your commute will be affected?
Visit: I90servicechanges.participate.online
Talk:
Write us: servicechanges@soundtransit.org