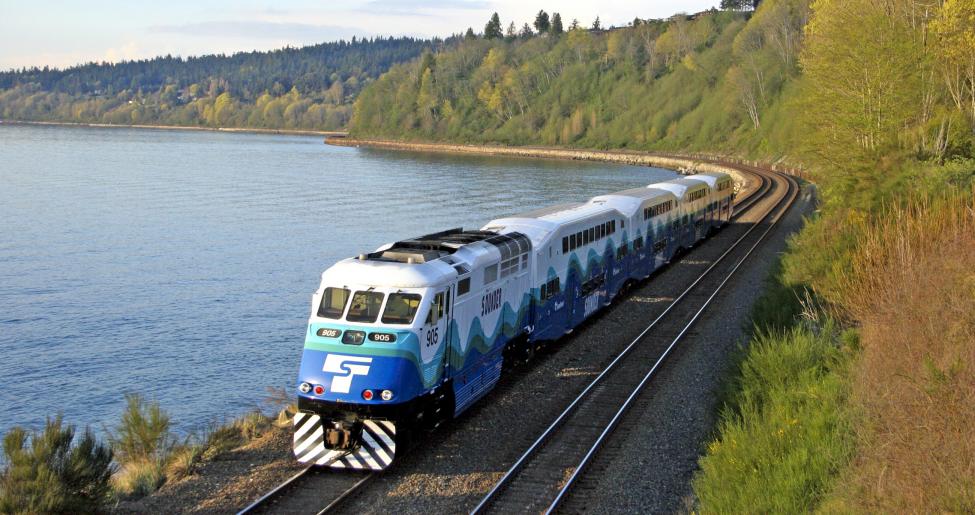 Update on new Mukilteo projects
Sound Transit COVID-19 update
As our region responds to the COVID-19 pandemic, Sound Transit has reduced Sounder, Link and some ST Express service until further notice. This includes suspending two of the four Sounder North roundtrips. View the Sounder North reduced schedule for more details or visit our Reduced Service page for details on other routes. 
Ridership has dropped dramatically since the emergence of COVID-19, as riders have done the right thing by staying home as much as possible. These service reductions will keep our system strong and resilient, ready to bounce back once the governor indicates it is safe to ease social and business restrictions. Please note that this is an evolving situation which may change at any time. Sign up for rider alerts to receive the latest updates for your route.
Read our Platform blog post for the latest information on how Sound Transit is responding to heightened COVID-19 concerns.
 
Update on new Mukilteo projects
In December we shared with you seven new potential improvements we're considering to make it easier to take Sounder from Mukilteo Station. These are in addition to the 16 potential improvements shared at open houses in October. 
Public feedback
We outlined these seven ideas in our Sound Transit newsletter and on social media, and 19 people shared their feedback. The majority of commenters opposed the idea of commuter parking at St. John Mission Church, with concerns about traffic and neighborhood compatibility. In addition, several people disliked the idea of parking at a privately funded garage at the ferry holding lanes. Comments on other potential improvements were mixed. 
Evaluation
We've finished evaluating these seven new potential improvements on the criteria of ridership, consistency, implementation, access and the environment, taking into account public feedback. The chart below shows more about these criteria, and the evaluation information for each potential improvement is on our website. 
Under this evaluation, we've advanced four for additional study:
2nd St. streetscape improvements
SR 525 bicycle improvements from 5th St. to 76th St. SW
Parking improvements near Mukilteo Station
Pick-up/drop-off enhancements
We're also eliminating three of the new concepts from further consideration:
Parking at St. John Mission Church
Waterfront promenade
SR 525 bicycle improvements from 76th St. SW to 92nd St. SW.
With the four new concepts, we're now recommending further study of 13 total potential improvements to access Mukilteo Station. See a map and list on our website, and read about next steps below. 

What's next for better access to Edmonds & Mukilteo Stations?
We want more Snohomish County residents to have better access to Sounder train service. Sound Transit recommends a list of 25 total improvements for further study, which includes 13 in Mukilteo and 12 in Edmonds. These range from new vehicle parking areas to bicycle, pedestrian and bus access improvements. Read details on our website:
We've shared each of these with the public and evaluated them on the criteria of ridership, consistency, implementation, access, and the environment. 
Next steps
We expect the Sound Transit Board to take action at its April meeting to advance the 25 potential improvements to the next phase of study, which includes conceptual design and environmental review. Not all 25 potential improvements will necessarily be implemented; some may be screened out due to cost or other factors as we learn more. We'll have updates for the community and opportunities for public input during this next phase of work. 
After we complete conceptual design and environmental review, the Sound Transit Board will select the specific improvements to be completed for each station.