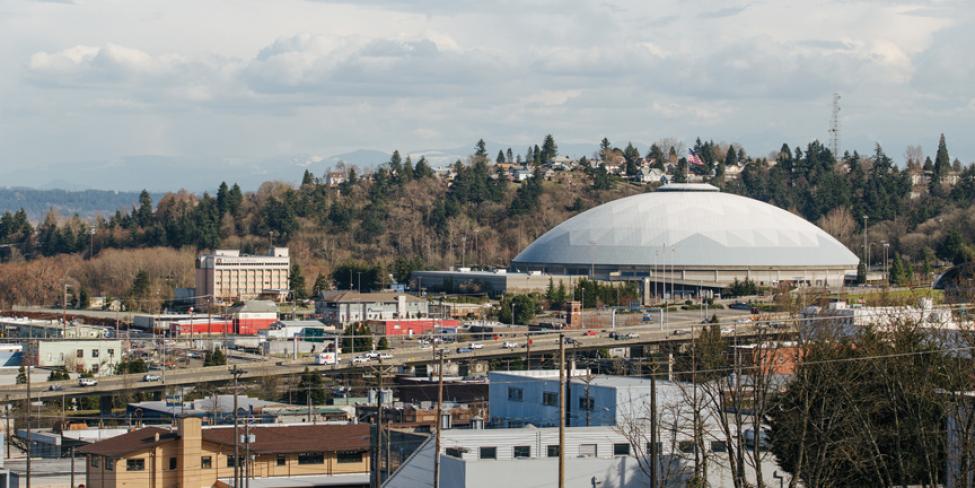 Sound Transit and local bus service can help you get to and from the Tacoma Dome. Use our trip planner to find the best way there.
Tacoma Link
Tacoma Link light rail serves downtown Tacoma. Riding is free and Tacoma Link serves six stations: Tacoma Dome Station, S. 25th St., Union Station/S. 19th, Convention Center/S. 15th, Commerce St./S. 11th and Theater District/S. 9th.
View Tacoma Link light rail schedule
Sounder
Tacoma Dome Station is served by Sounder on weekdays, taking riders to Seattle and back. Sounder also occasionally has special service to sporting events in Seattle during the weekends.
Fares
Tacoma Link is free.
Sounder can be paid for using the Transit GO Ticket App or pre-loaded ORCA card. Both are the ideal options for skipping lines at ticket vending machines. Download the Transit GO Ticket App and purchase a day pass ahead of your trip. Don't forget to activate your ticket before getting on the train and show your screen to the fare enforcement officer if asked. If using an ORCA card, remember to tap on and off with your card at Sounder Stations. Day passes may also be purchased at your originating station.
Parking
Free parking is available for 24 hours at Tacoma Dome Station. There are two parking structures located next to the Sounder train platform and the Tacoma Link light rail station:
West Building is at 610 Puyallup Ave.
East Building is at 505 E. 25th St.