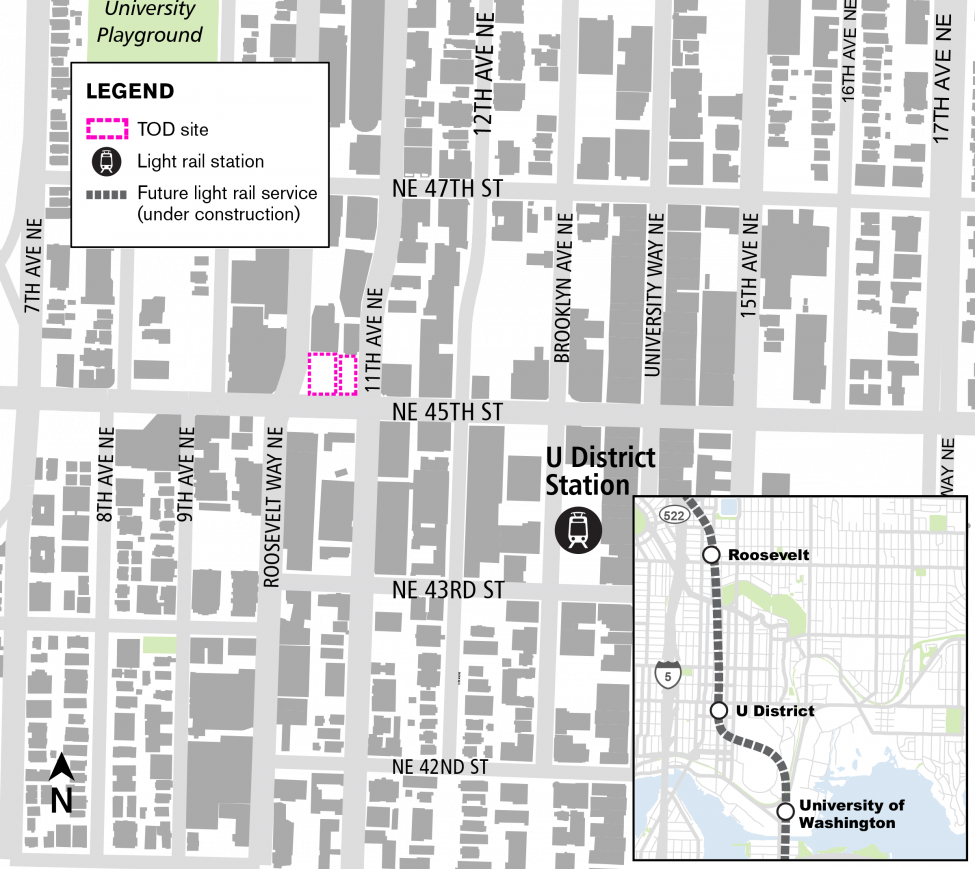 Sound Transit owns a property at 1000 NE 45th Street in Seattle's U District, approximately two blocks from the future U District Link station opening later this year. We no longer need this property for construction, and plan to develop it for long-term transit-oriented development.
Stay tuned for community engagement about the site's long-term use in the coming months. We'll ask for your ideas on what the site should become, which will help us support the priorities the community values most.
We'll then bring an offering strategy to the Board for approval, and work to achieve development outcomes that meet community objectives.
Proposed temporary use: Tiny home village
Sound Transit received a request to use this property to provide a temporary tiny house village to serve people experiencing homelessness. Homelessness is a critical issue facing our region, which has only been exacerbated by the COVID-19 crisis. We are working with the Human Services Department at the City of Seattle to negotiate a short-term, no-cost lease of this surplus property expected to begin as soon as April 2021.