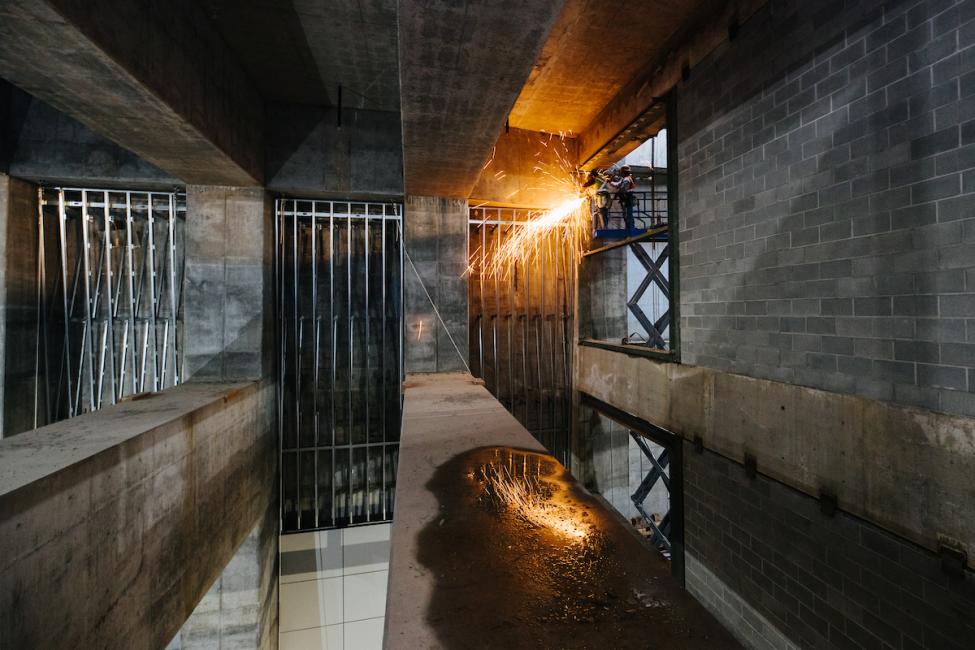 Fresh pics: Going underground at Roosevelt Station
Body
Wouldn't it be nice to have a train from Northgate to UW, downtown Seattle and the airport during all of this #Viadoom business?
It's in the works! 
The Northgate Link light rail extension is about 70 percent complete and on track to open in 2021.
The 4.3-mile extension running north from the University of Washington includes new stations in the U District, Roosevelt and Northgate neighborhoods.
Trips from Northgate to downtown Seattle will take 14 minutes, no matter how bad traffic is on I-5.
Our talented young photographer, Glenn Landberg, and I checked in on Roosevelt Station construction recently and we're happy to share a few shots with you. 
If you enjoy photos like these, follow us on Instagram and tune in on Fridays for our regular "Field Trip Friday" stories where we visit Sound Transit construction sites around the region. 
And of course, subscribe to The Platform to get the latest news and photos delivered to your inbox!
Before jumping into the photos, here's a video montage of our recent visit:
Northgate overview
From Northgate, Link will continue to Lynnwood and Everett. We're scheduled to open to Lynnwood in 2024 and Everett in 2036. 
On to the photos!
After years of planning and looking at artists' renditions of the station entrances and interiors, it's incredible to see it coming together.
Hats off to the hard-working men and women who have put in almost four million labor hours so far building the Northgate stations and tunnels.
Check out this presentation for more details about how the station interiors and entrances will look when it's finished.
More stories on Northgate construction
Hopefully this isn't the first time you've run across our continuing coverage of Northgate Link construction.
Check out our past stories for more action shots and information.
Fresh photos from U District Station
Northgate Station looking good in its fall colors
Grinding rails for Northgate tunnels
Getting dirty underground: hard work pouring concrete for Northgate rails 
Northgate Link update - the view from above (drone footage)
More light rail to the north, east and south
Check our system expansion page for details on the overall regional light rail expansion taking light rail to the East Side, Federal Way and Tacoma.