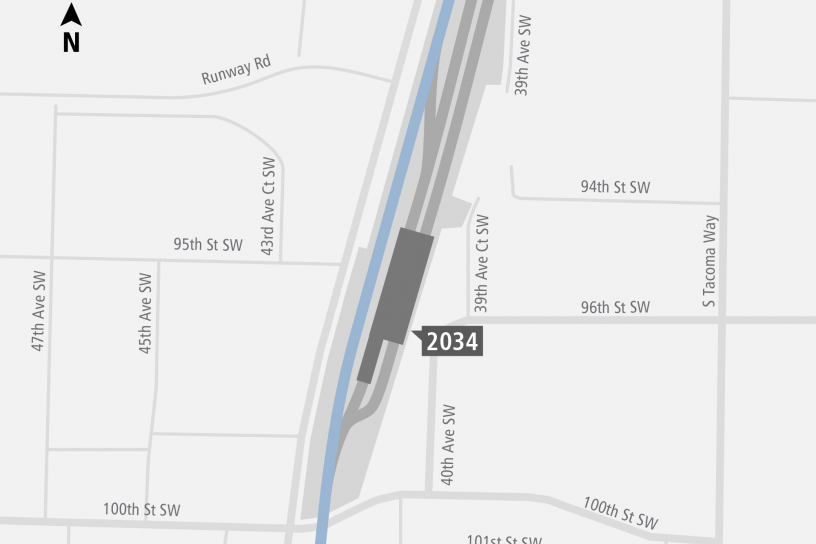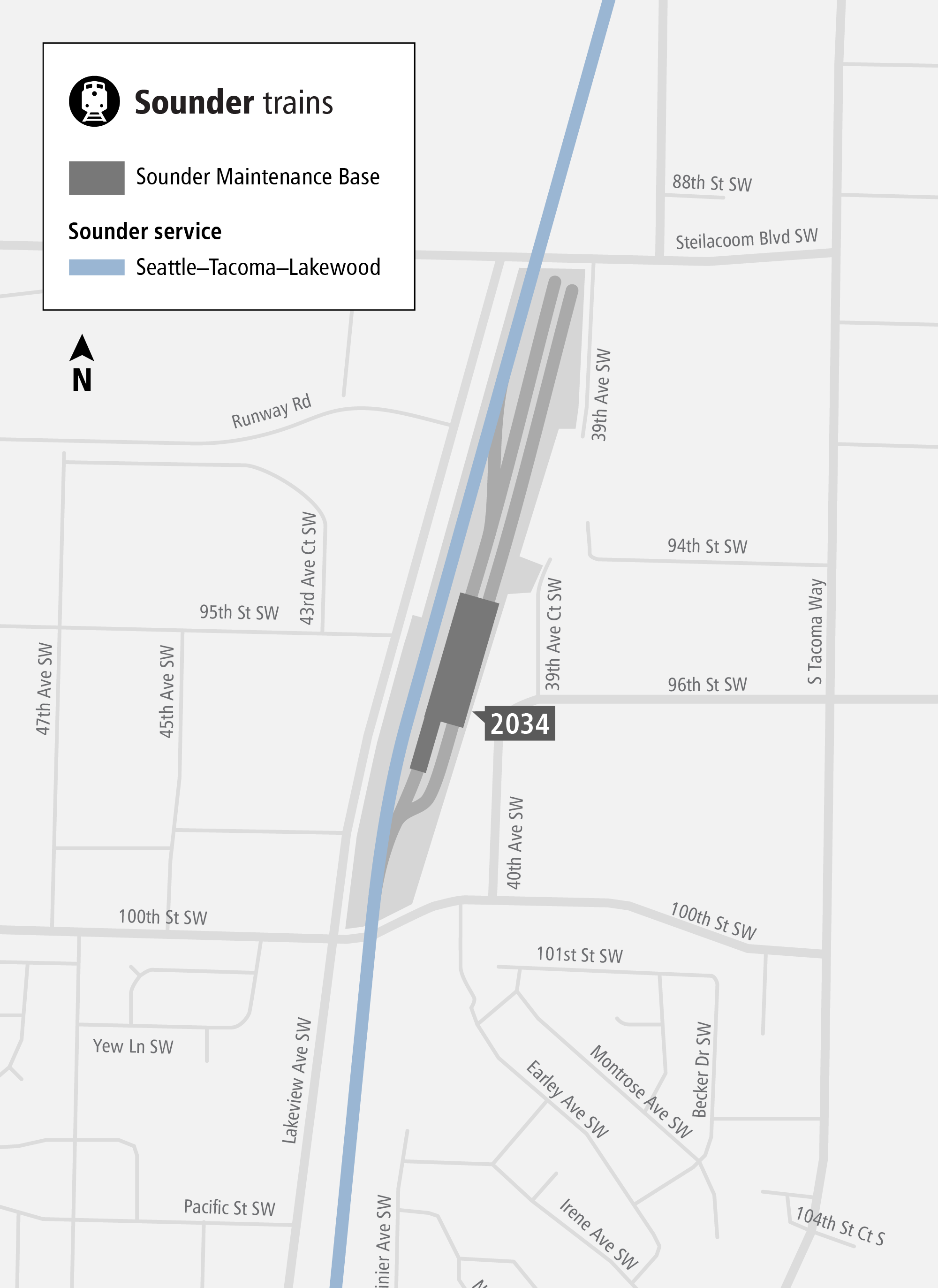 Overview
To ensure a safe and comfortable ride for Sounder passengers, Sound Transit is building a maintenance base to service our growing fleet of Sounder trains.
Sound Transit will build the maintenance base on the Sounder Rail Yard site between Steilacoom Boulevard Southwest and 100th Street Southwest in the City of Lakewood. The base contains maintenance bays, material storage areas, and offices and facilities for employees. Sound Transit's contractor will deliver this project as a design-build contract, and it's scheduled to open in 2034.
Sounder South runs 13 round trips between Tacoma Dome Station and King Street Station in Seattle, eight of which also serve South Tacoma and Lakewood. Sounder also offers special event service to select Seahawks, Sounder and Mariners games.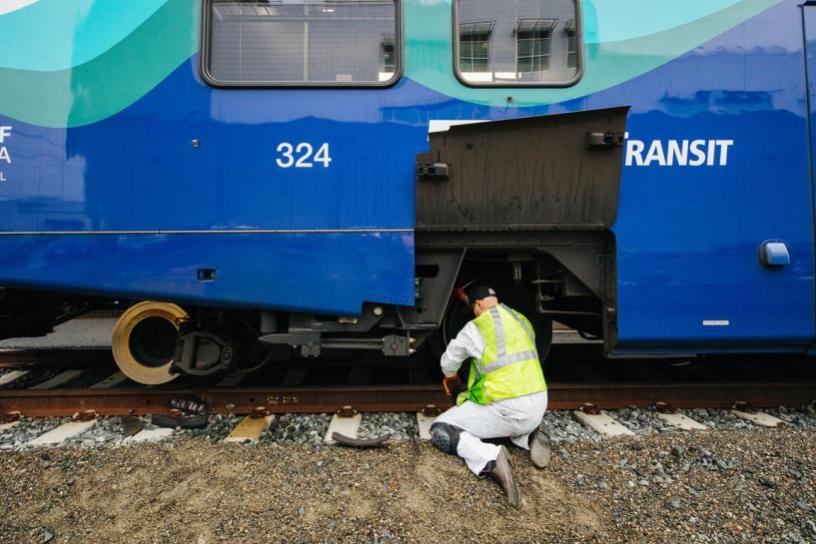 Brake pads are replaced on a Sounder train.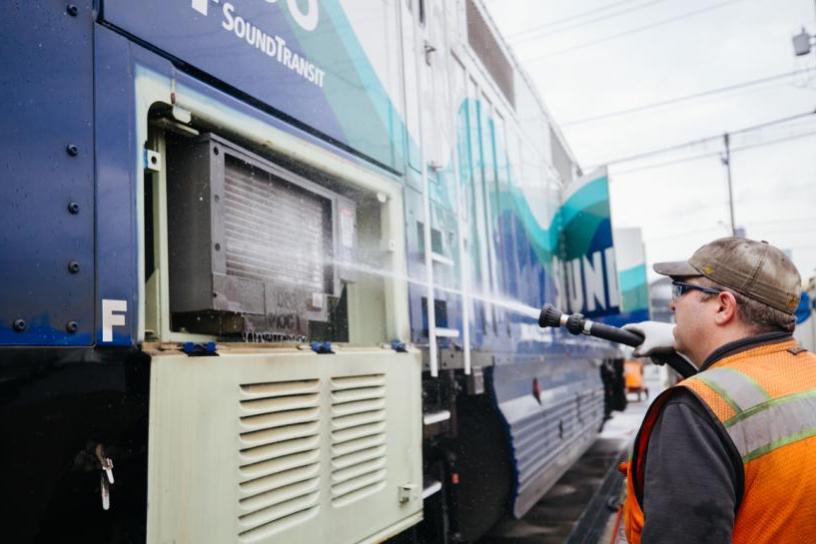 Air filters are replaced on a Sounder train.
Image

Image