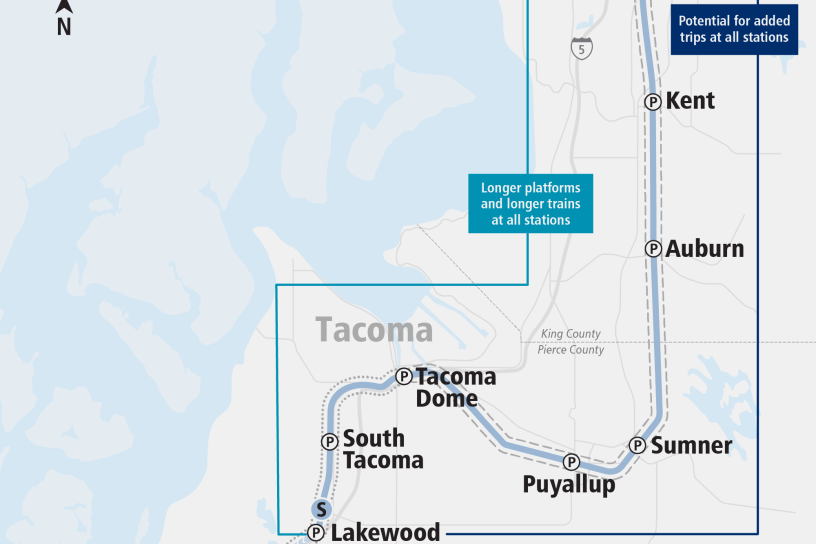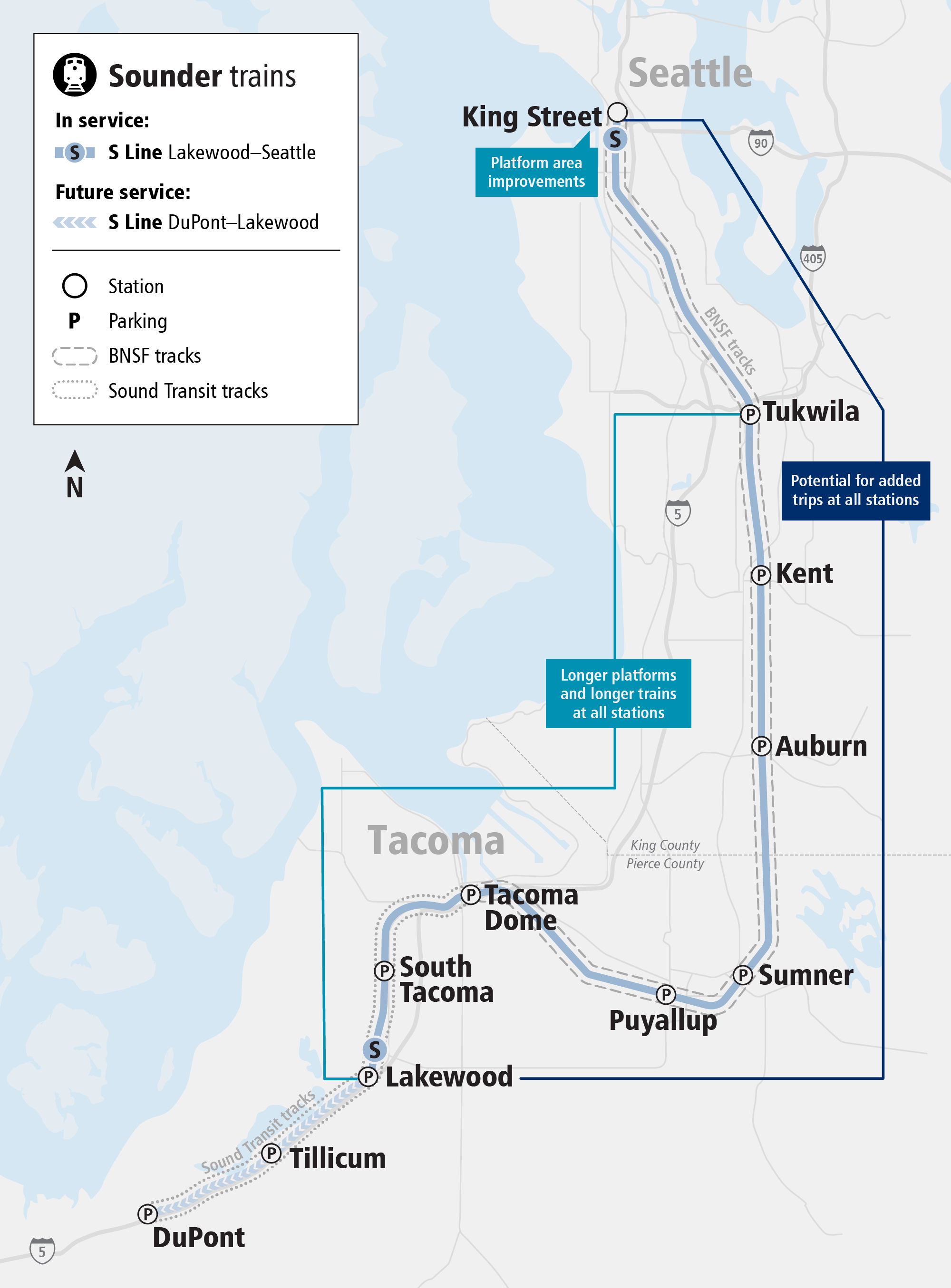 Project updates
Get the latest on this project in your inbox.
2023-24 Strategic Plan Update
With a change in travel patterns brought on by the COVID-19 pandemic and work-from-home schedules, it's time to re-examine the priorities from the 2020 Sounder South Strategic Plan, which forecasted heavy ridership growth during peak periods and prioritized longer trains to serve this growth. Through research, peer comparisons and public outreach, we will consider whether potential additional trips should be prioritized over longer trains. We'll also consider whether any new trips should run mid-day, evenings or on weekends, bearing in mind that any new trips require negotiation with BNSF Railway.
Background
In 2016 voters approved the Sounder South Capacity Expansion program. In early 2020, we completed a strategic plan to identify projects, service and completion dates. Program elements in the plan include longer trains, improvements at King Street Station and potential additional weekday trips.
Any additional service would require negotiation with BNSF, the railroad that owns most of the tracks used by Sounder.
The plan prioritized longer trains during peak periods over additional trips as the most efficient way to accommodate the large volumes of commuters that were expected.
In August of 2021, the Sound Transit Board approved a new schedule for transit expansion projects, which designated longer trains and potential new trips as Tier 3 projects, to be completed by 2036 (longer trains) and 2046 (potential new trips).
Ridership on Sounder's S Line continues to rebound post-pandemic, albeit slowly. As of spring 2023, ridership remains lower than 2019 levels, and differs significantly by day of week (Mondays and Fridays much slower than mid-week).