Shuttle buses will replace Link Red Line trains in both directions between SODO – Capitol Hill on three upcoming weekends:
11 p.m. Friday, Oct. 11 – 1 a.m. Monday, Oct. 14
11 p.m. Friday, Oct. 25 – 1 a.m. Monday, Oct. 28
11 p.m. Friday, Nov. 8 – 1 a.m. Monday, Nov. 11

Trains will run as usual between SODO-Angle Lake and Capitol Hill-UW, with three-car trains every 10 minutes during most hours of the day. Free bus shuttles will run every 7 minutes in groups of two buses at a time, serving SODO, Stadium, International District/Chinatown, Pioneer Square, University Street, Westlake and Capitol Hill.
Construction crews will use these closures to construct a new temporary platform at Pioneer Square Station. During 10 weeks of construction beginning in January, riders will use this new platform to change trains. This construction helps get us closer to opening the Blue Line in 2023, a new line that will serve 19 stations between Northgate and Redmond, including 10 new stations in Judkins Park, Mercer Island, Bellevue and Redmond.
Shuttle bus locations
Capitol Hill Station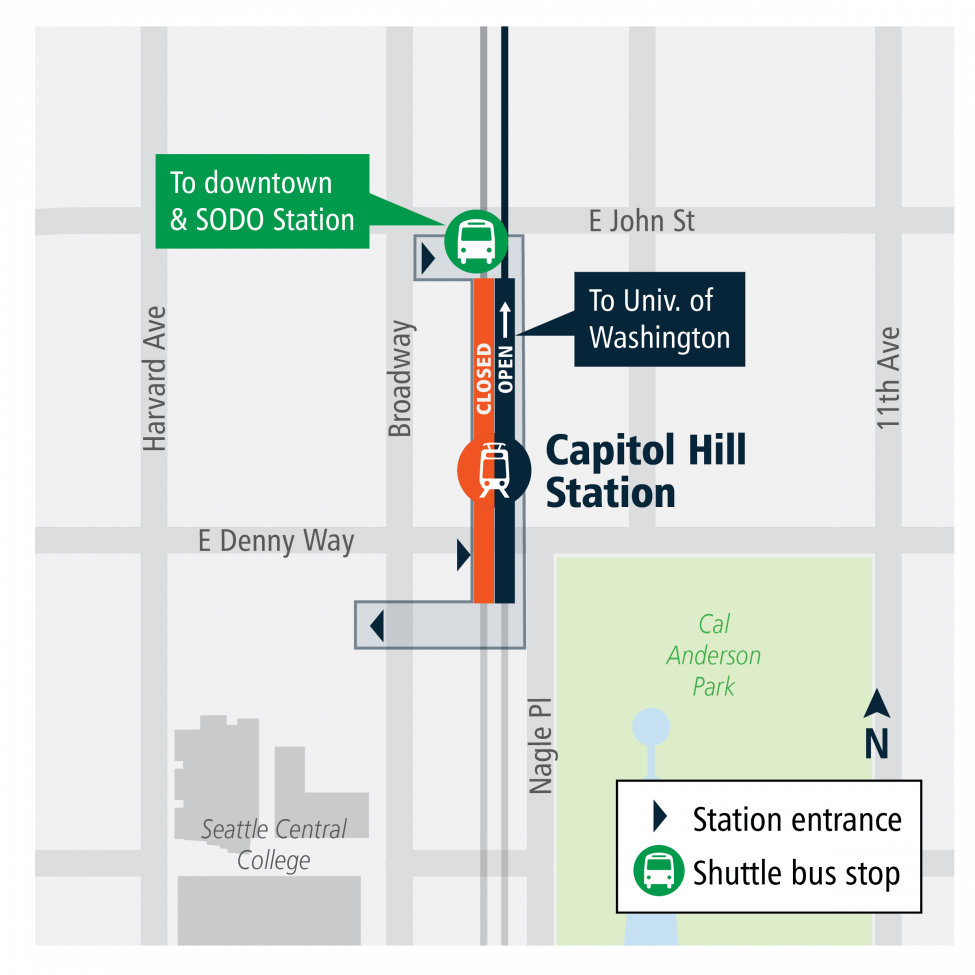 Westlake Station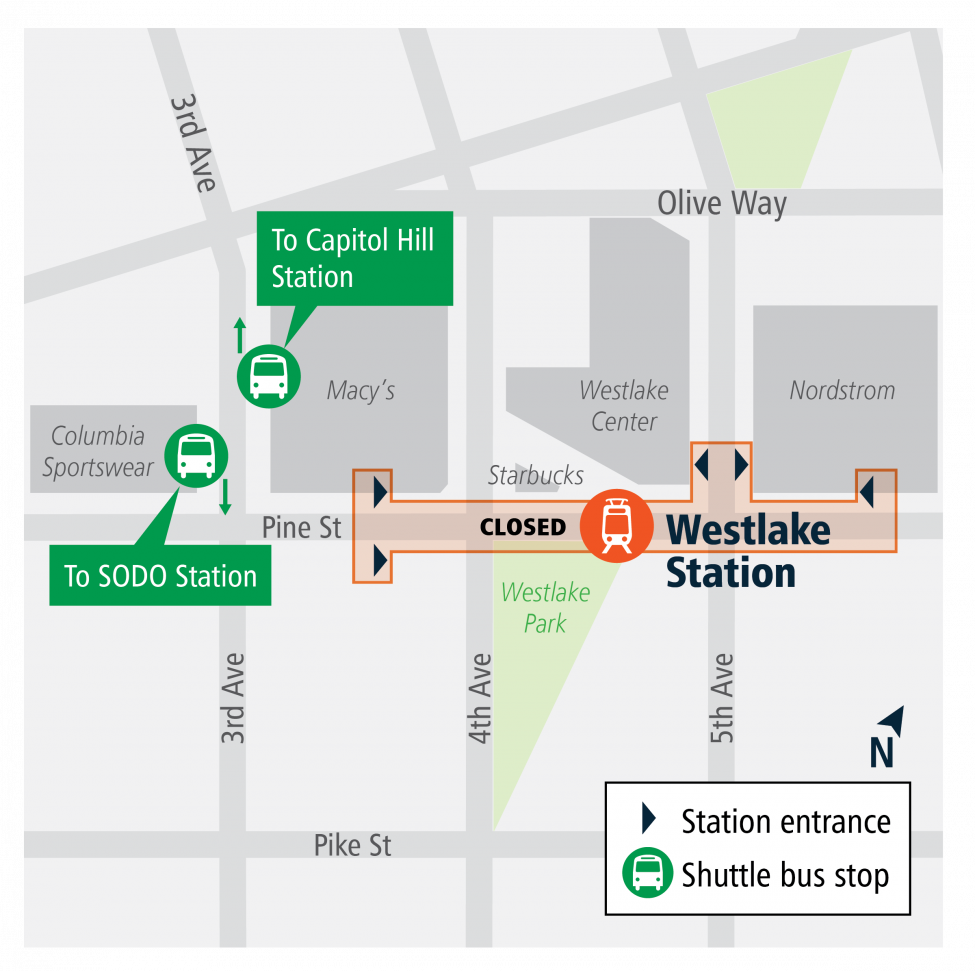 University Street Station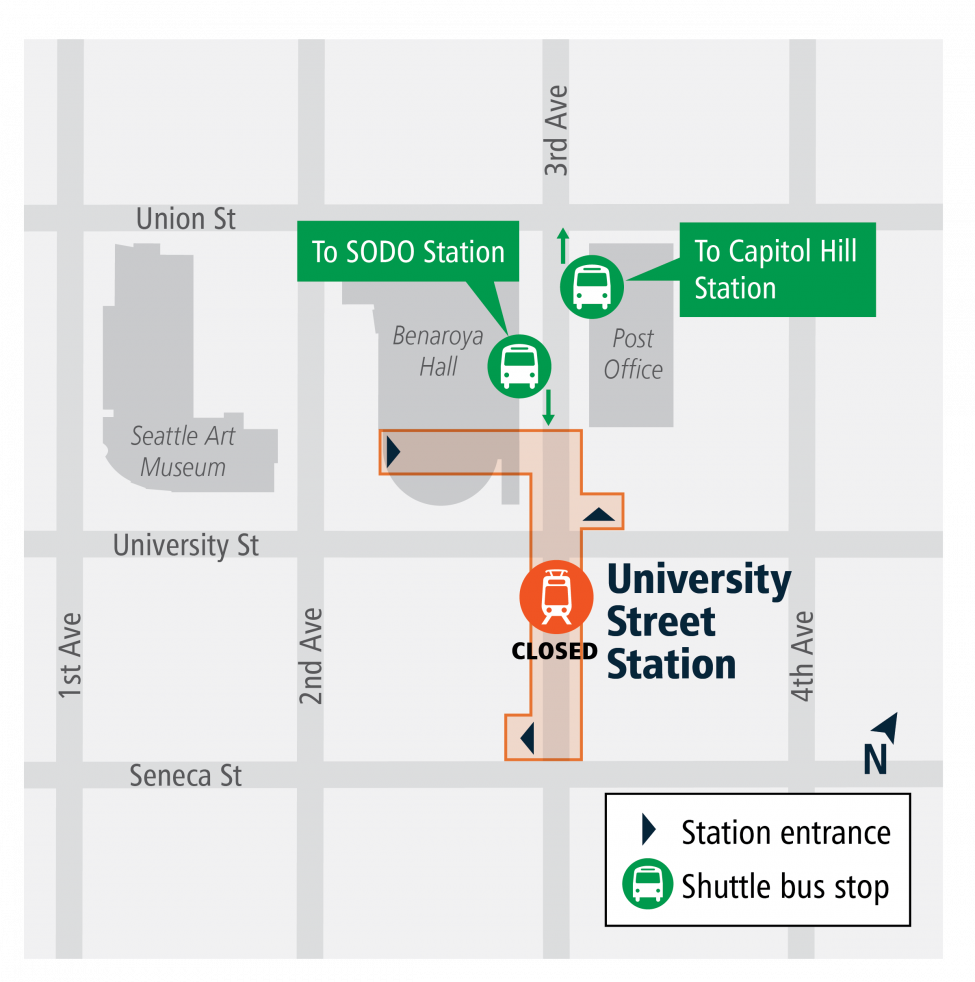 Pioneer Square Station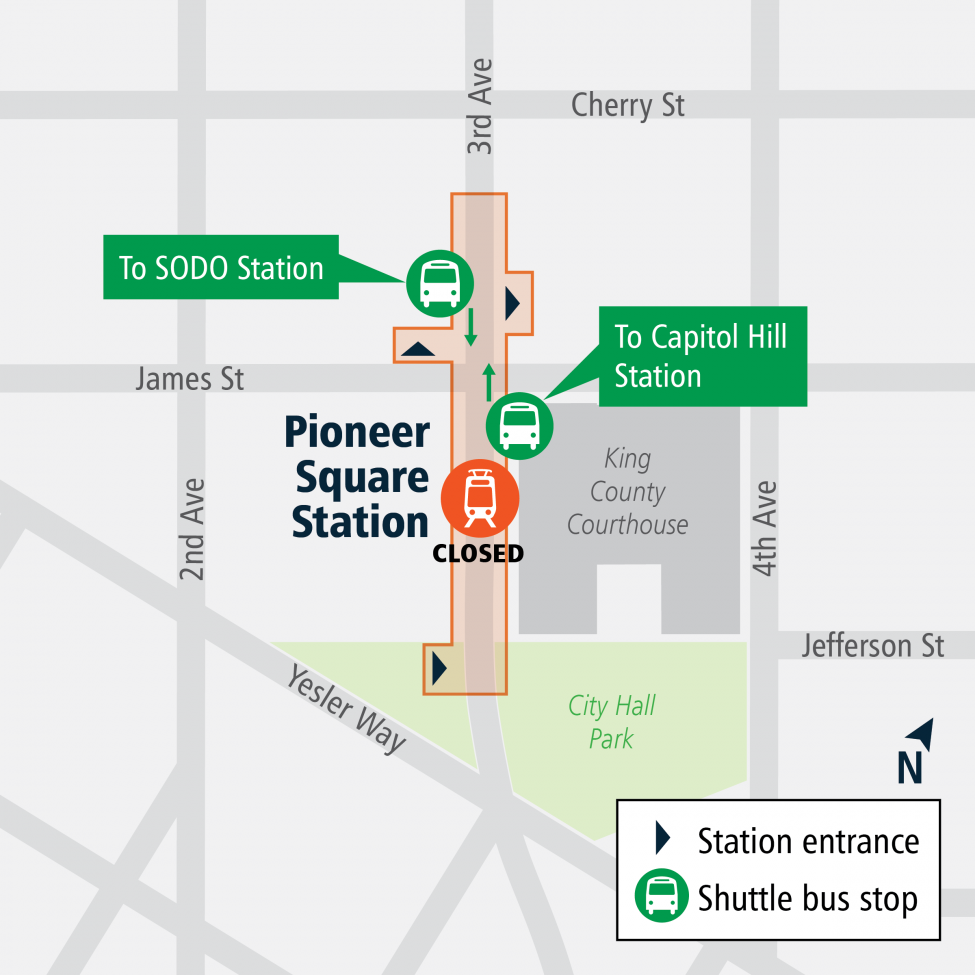 International District/Chinatown Station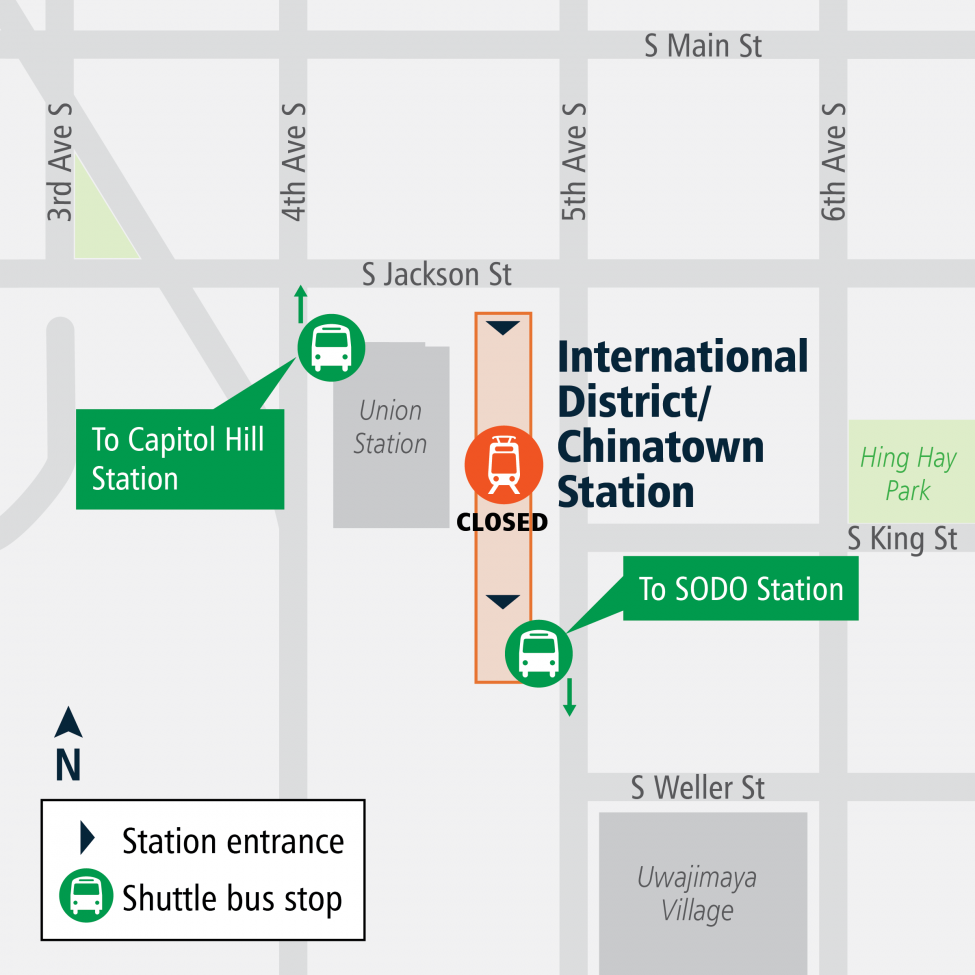 Stadium Station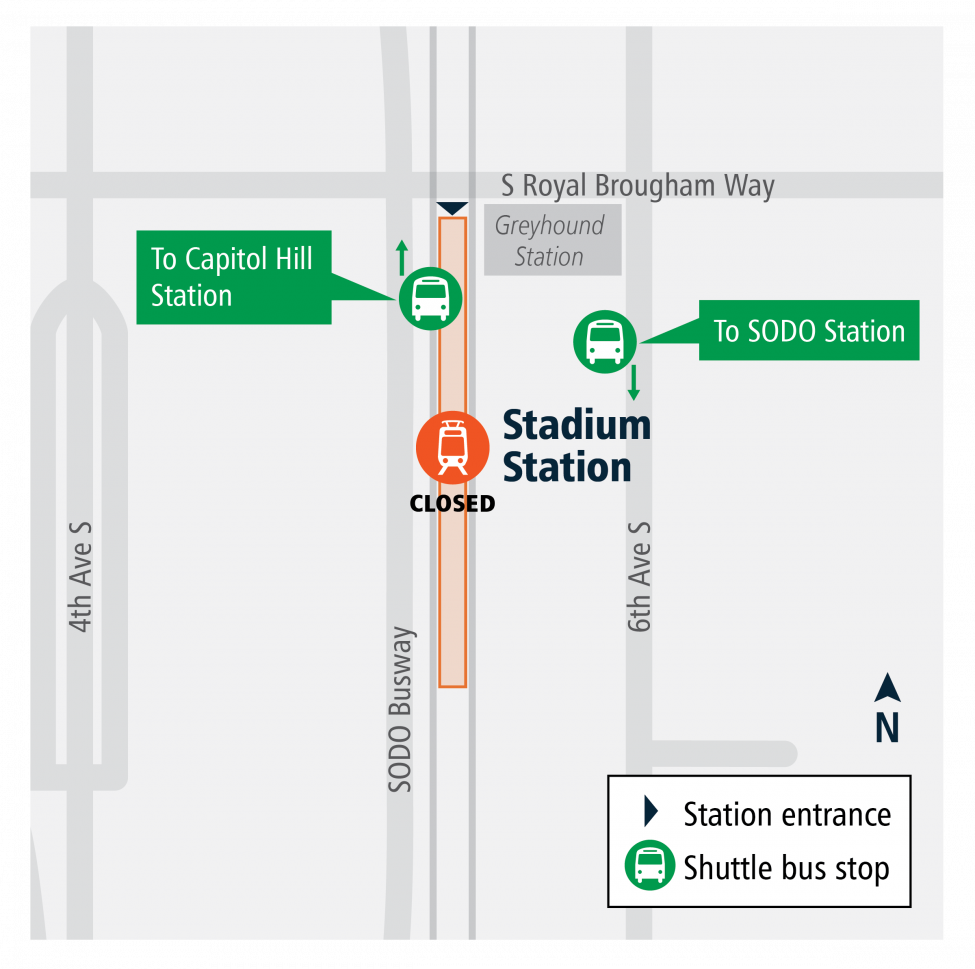 SODO Station