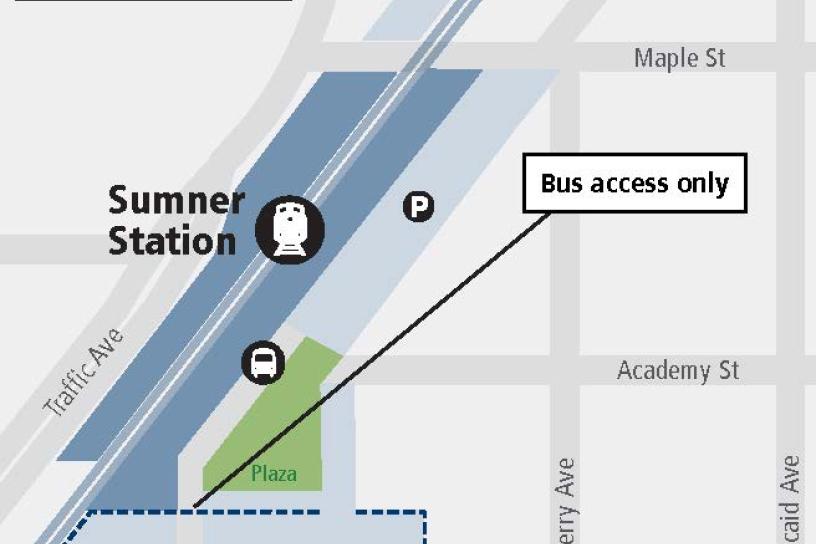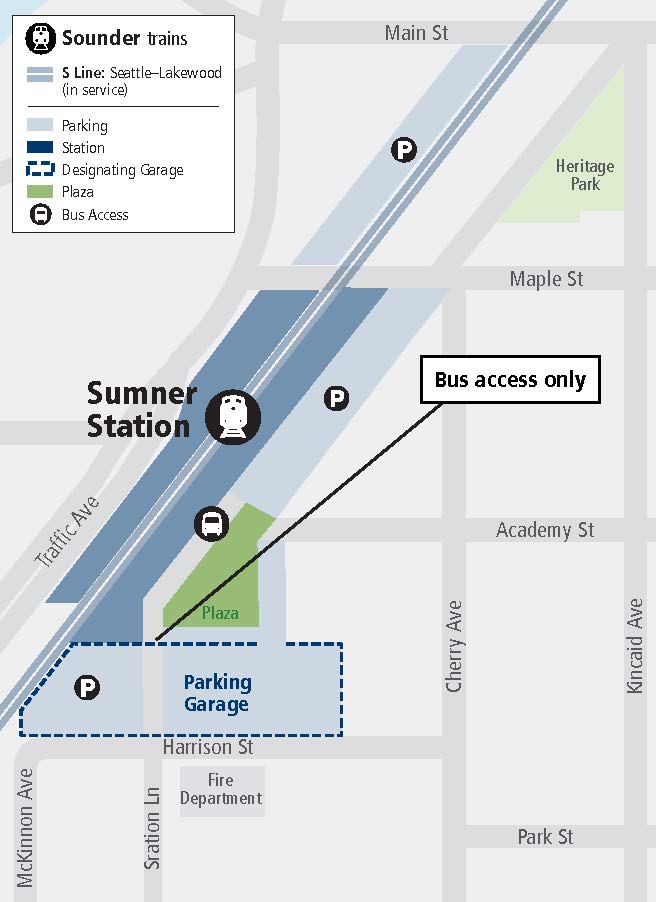 Project updates
Get the latest on this project in your inbox.
Overview
Sound Transit is improving access to Sumner Station for riders, whether they arrive by walking, bicycling, transit or driving. The project includes construction of a garage, along with pedestrian and bicycle improvements.
On January 26, 2023, the Sound Transit Board selected Harbor Pacific Contractors for final design and construction of the garage. Construction is expected to begin in 2023 and the garage will open to the public in early 2026.