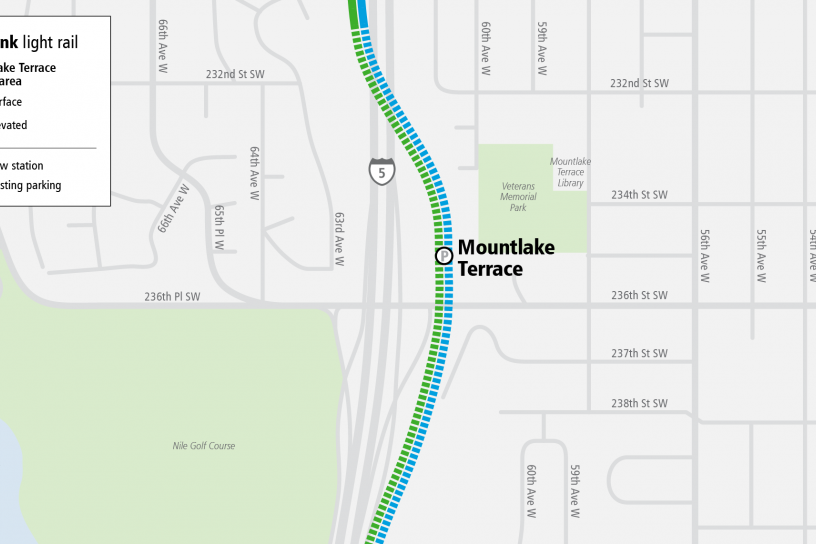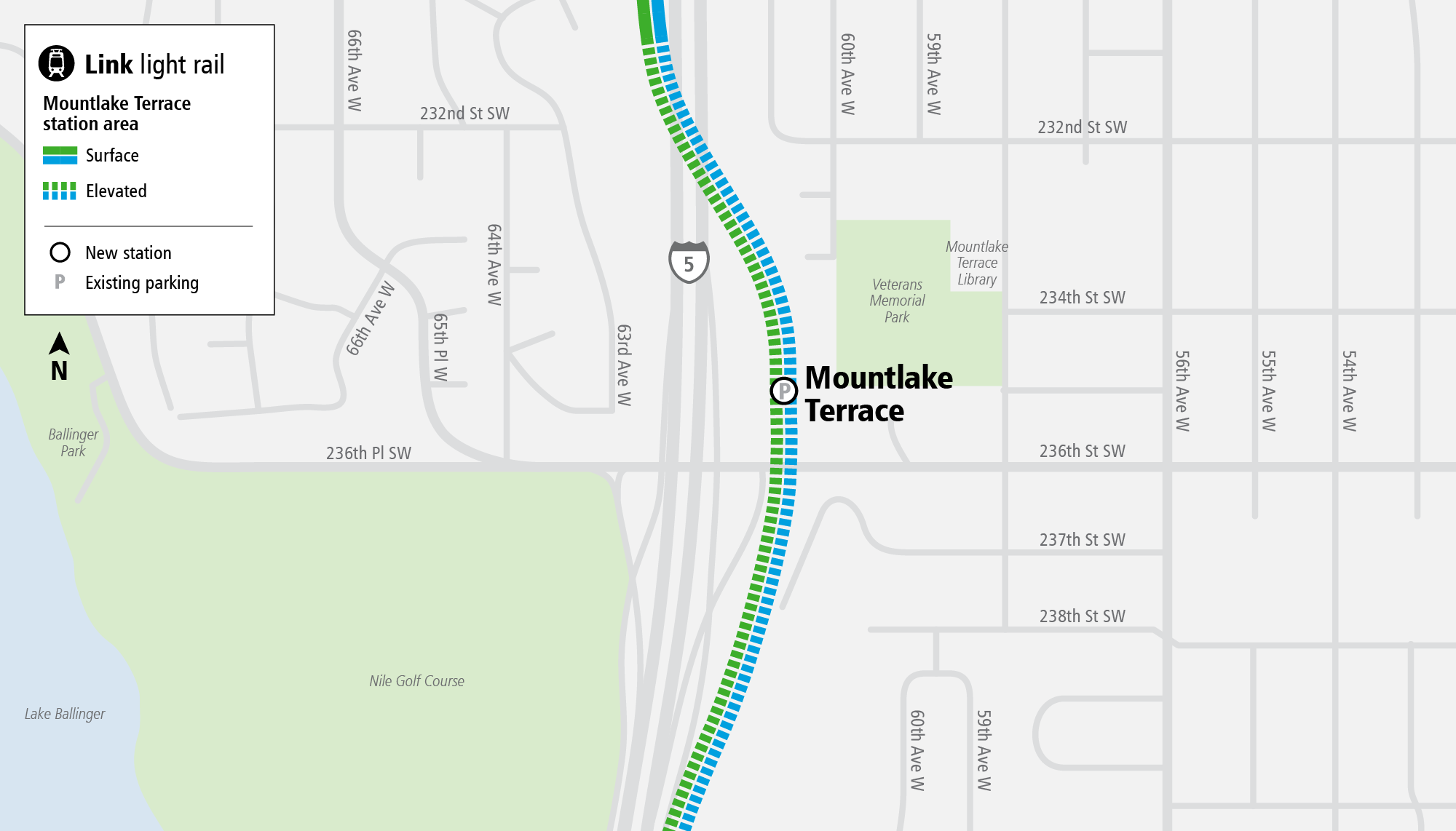 Mountlake Terrace Station updates
Subscribe below to receive the latest updates in your inbox.
Overview
Located east of Interstate-5 at the Mountlake Terrace Transit Center just north of 236th Street Southwest, west of Veterans Memorial Park, the elevated Mountlake Terrace Station straddles 236th Street Southwest, and is a short walk from the Mountlake Terrace Library, new city hall and future Gateway transit oriented development neighborhood. There will be no change to the number of parking spaces at the transit center.
Travel time: Mountlake Terrace to Northgate - 10 minutes
Mountlake Terrace Transit Center Web Cam