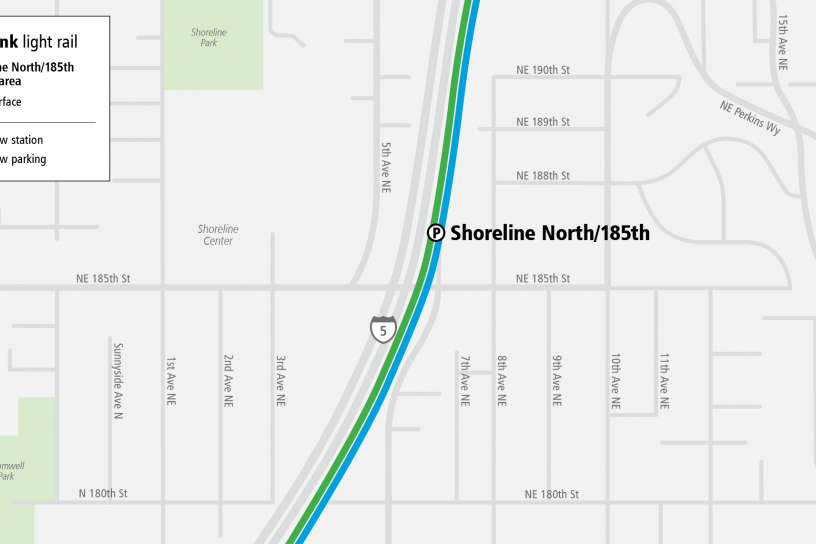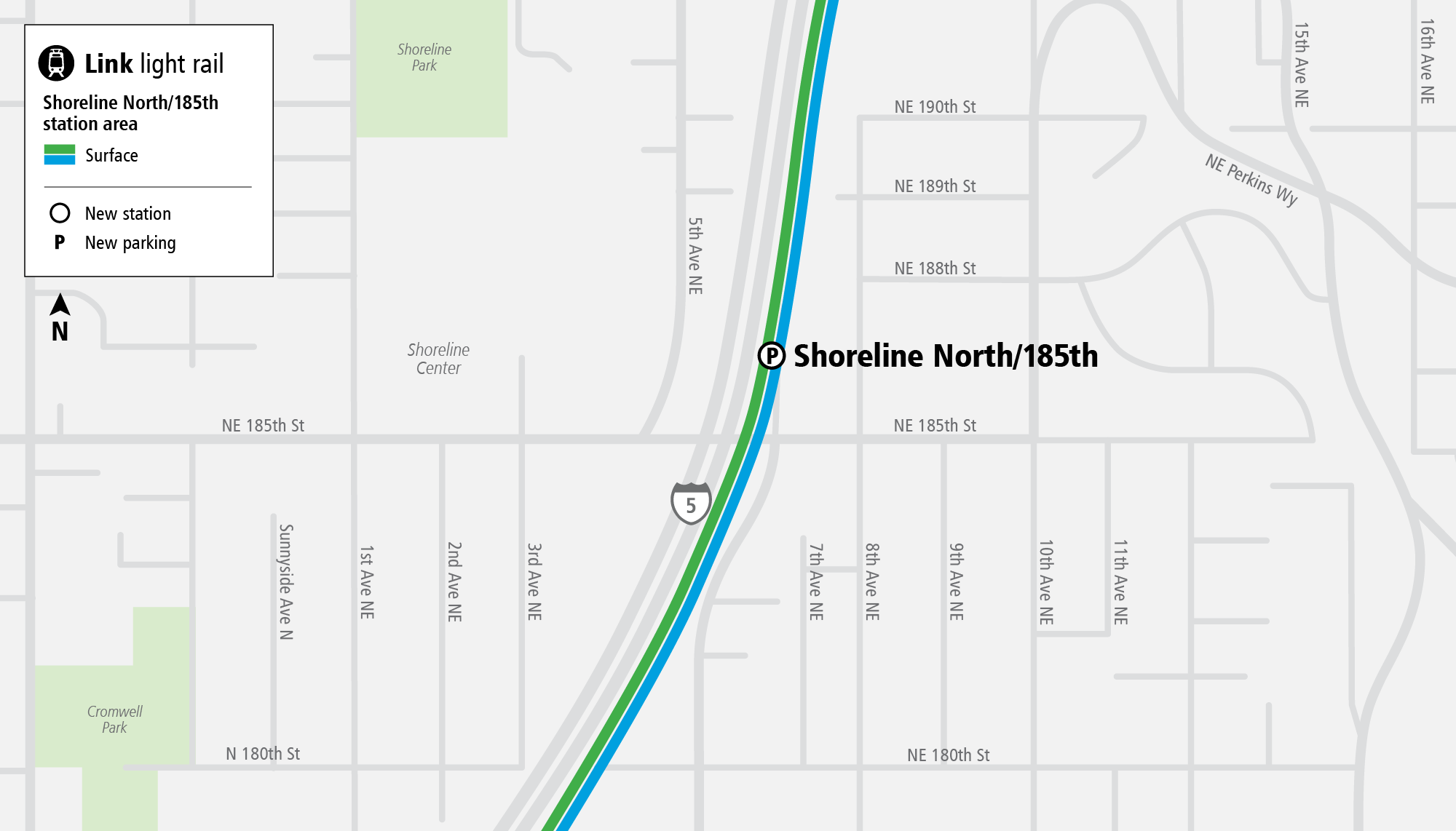 Shoreline North/185th Station updates
Get the latest in your inbox.
Overview
Located on the east side of I-5, the Shoreline North/185th Station serves Shoreline Stadium, the Shoreline Conference Center and the surrounding neighborhoods. Improved pedestrian pathways connect the station to the west side of I-5. A parking garage with approximately 500 new spaces is part of the project.
Travel time: Shoreline North to Bellevue Downtown - 42 minutes
Re-channelization map
Shoreline North/Northeast 185th Station re-channelization will feature:
Round-a-bout at Northeast 185th and 10th Avenue. 
Round-a-bout at Northeast 185th and 8th Avenue.
4-way traffic signal at Northeast 185th and 5th Avenue.
Sidewalks and curb ramps.