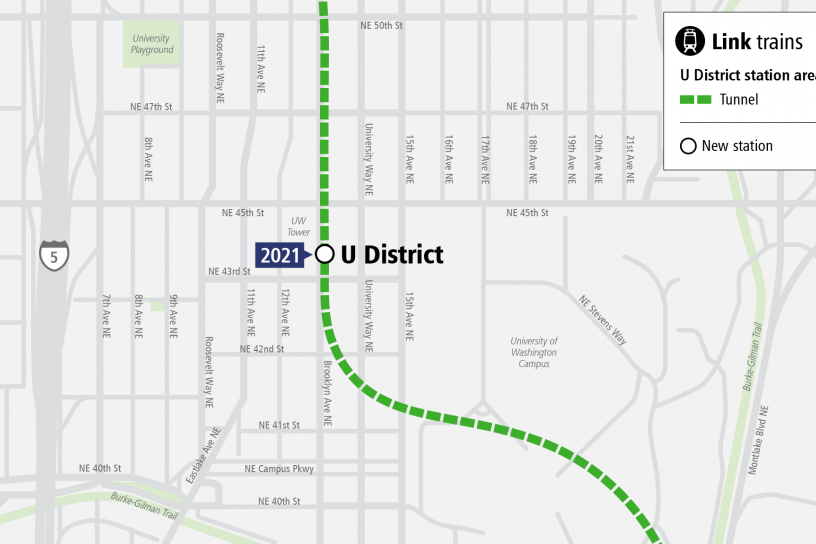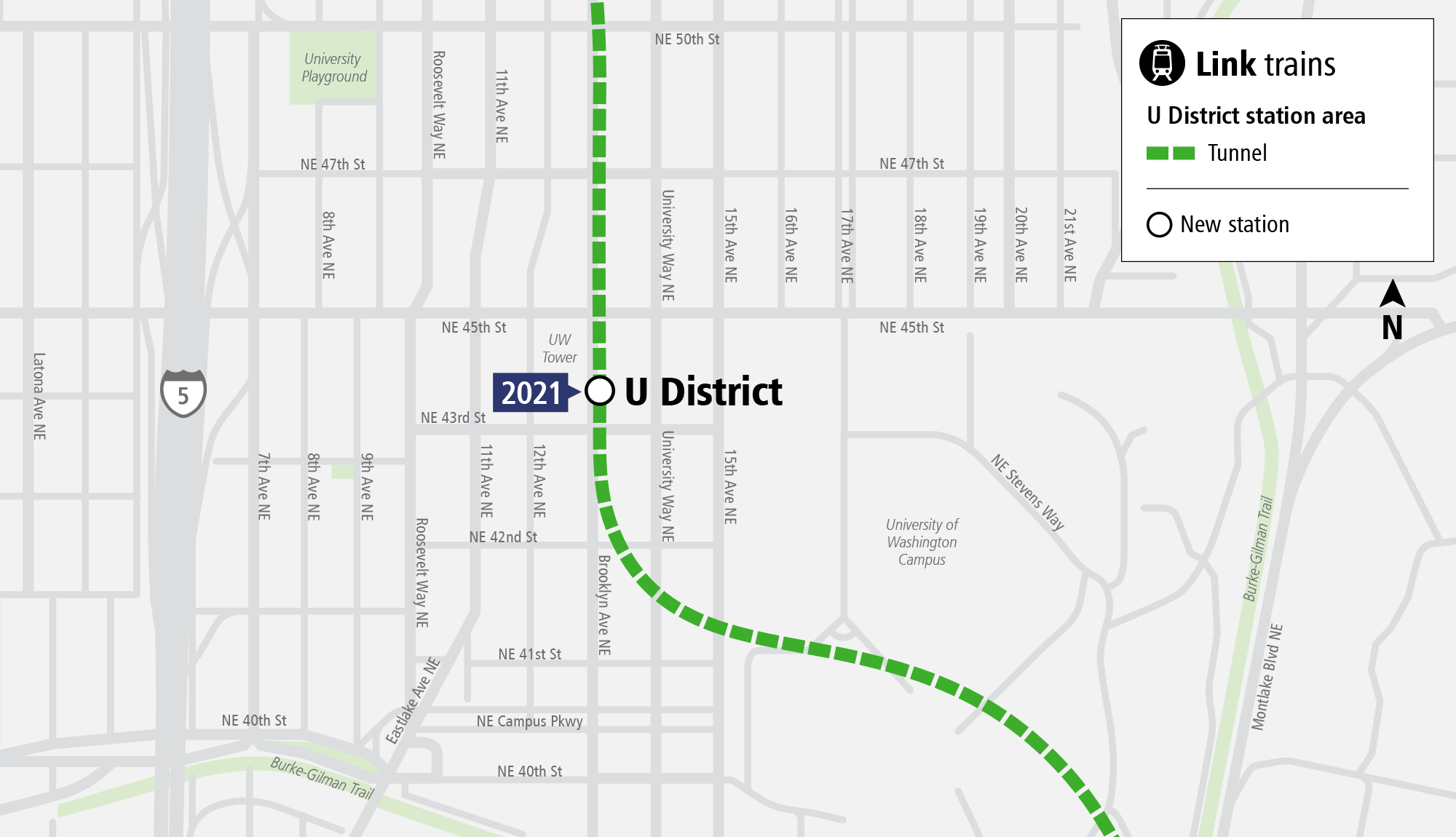 Project updates
Get the latest on this project in your inbox.
Overview
The U District station, located on Brooklyn Avenue Northeast between Northeast 45th and Northeast 43rd streets, serves University Way Northeast ("The Ave") retail and businesses, nearby residents and the west side of the University of Washington campus. Two entrances along Brooklyn Avenue Northeast connect passengers to the platform, about 80 feet below ground. The University of Washington will be developing the station area.
Want to see what's happening behind the construction wall?
Travel time: U District to a Mariners game - 15 minutes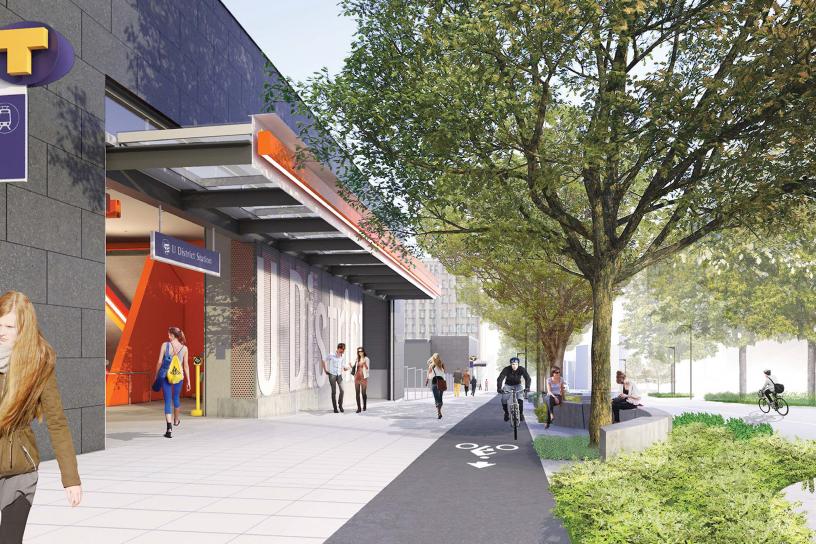 U District Station North Entrance
Integrated into the neighborhood, the station is easy to access from bike and walking paths.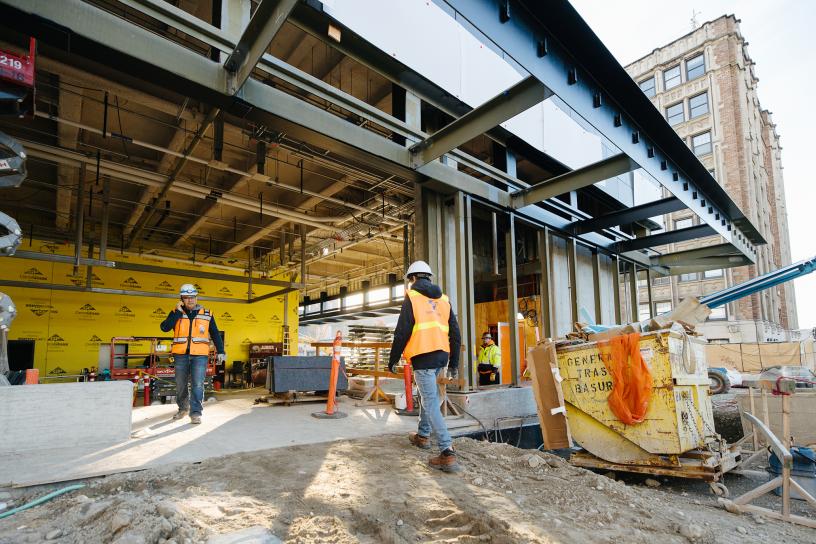 U District Station Construction
The station's north entrance takes shape, preparing to open in 2021. It's an 8-minute ride from here to Westlake Station.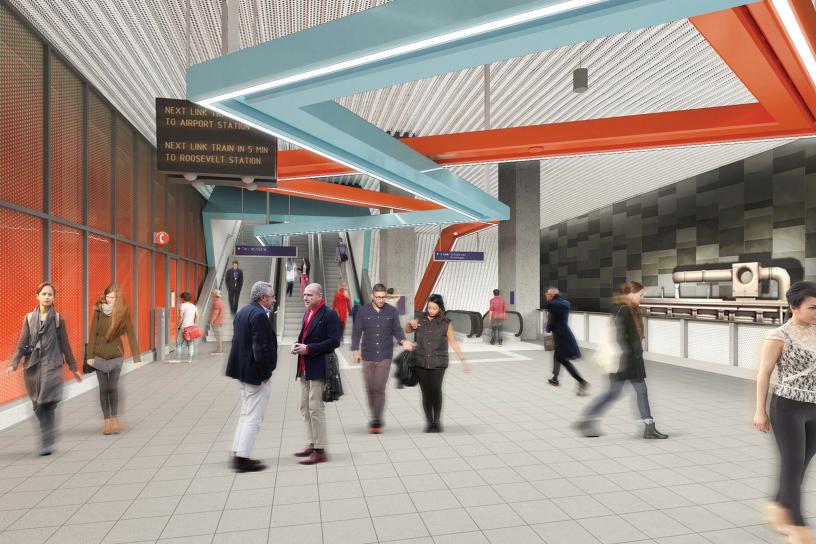 U District Station Interior
The artwork "City Fragments" by Lead Pencil Studio is visible from the station's mezzanine level.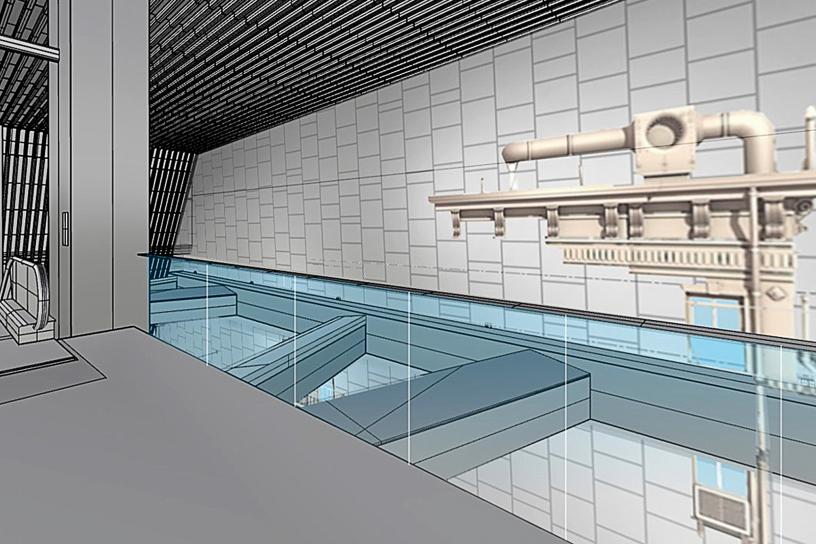 U District Station Artwork
The hand-forged, window-like architectural forms contain screens with slow-moving images of simple domestic activities and provide a glimpse into the U District's history. 

©Lead Pencil Studio, "City Fragments", platform  
Image

Image

Image

Image

Station Art
Lead Pencil Studio 's sculptures evoke the architectural ornament once seen on historic buildings. The artworks are a focal point of the underground station.  Made from hammered aluminum, the sculptures, visible from the mezzanine and the platform, represent architectural fragments (window frames, rooflines, and fire escapes) developed from the artists' collection of 3D scans made in cities around the world. The window-like objects contain video screens with a slowly changing collection of ethereal films that, according to the artists, depict "ordinary apartment life, historical events from the University District, the natural environment, UW student life and the Alaska Yukon Pacific Exposition."