Project updates
Get the latest on this project in your inbox.
Overview
The U District station, located on Brooklyn Avenue Northeast between Northeast 45th and Northeast 43rd streets, serves University Way Northeast ("The Ave") retail and businesses, nearby residents and the west side of the University of Washington campus. Two entrances along Brooklyn Avenue Northeast take passengers to the platform, about 80 feet below ground. The university will be developing the station area.
Want to see what's happening behind the construction wall?
Travel time: U District to Stadium Station - 15 minutes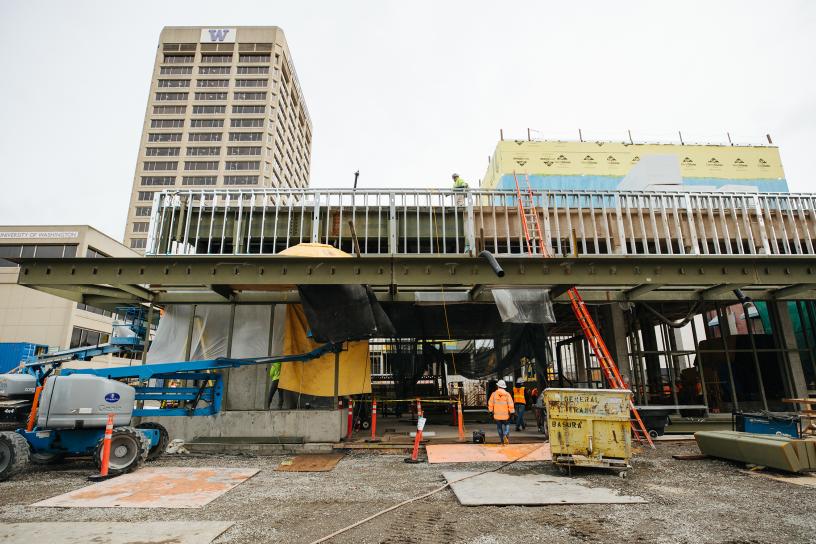 The station's south entry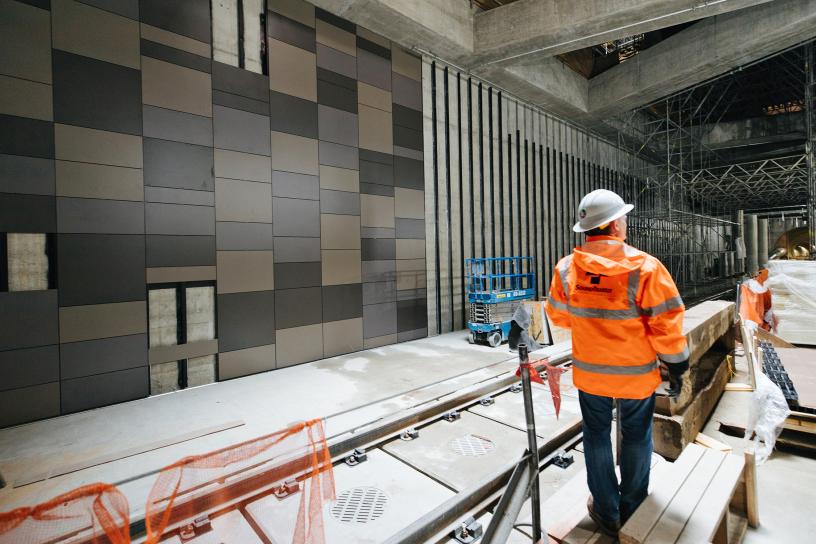 Interior wall tiles come into focus
Image

Image