Project updates
Get the latest on this project in your inbox.
Overview
Near Green Lake, Roosevelt High School, and growing residential development, this underground station is located on 12th Avenue Northeast between Northeast 65th and Northeast 67th streets. In partnership with Bellwether Housing and Mercy Housing Northwest, a daycare center and approximately 245 units of affordable family housing will be built on station property.
Want to see what's happening behind the construction wall? Check out the web cam.
Travel time: Roosevelt to SeaTac/Airport Station- 45 minutes
Art
R&R Studios, the team of Roberto Behar and Rosario Marquardt, focuses on the street-level experience at the station. The Living Room, their 42-foot tall streetscape home turned inside-out, has become an icon in Miami where they live.
Luca Buvoli is creating artwork for the Roosevelt Station interior. Buvoli combines his training in science with his explorations in sculpture. He recently installed a large suspended sculpture at Houston's Hobby Airport.
Dive into early Roosevelt Station construction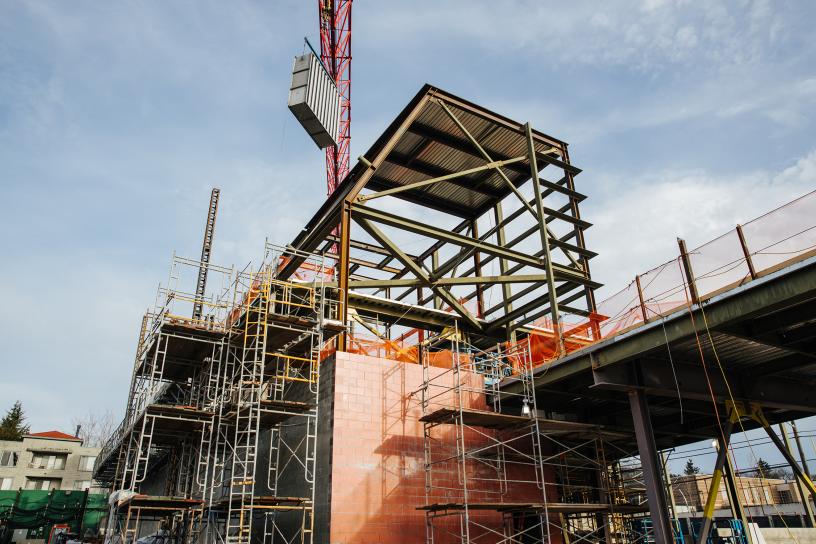 The station exterior takes shape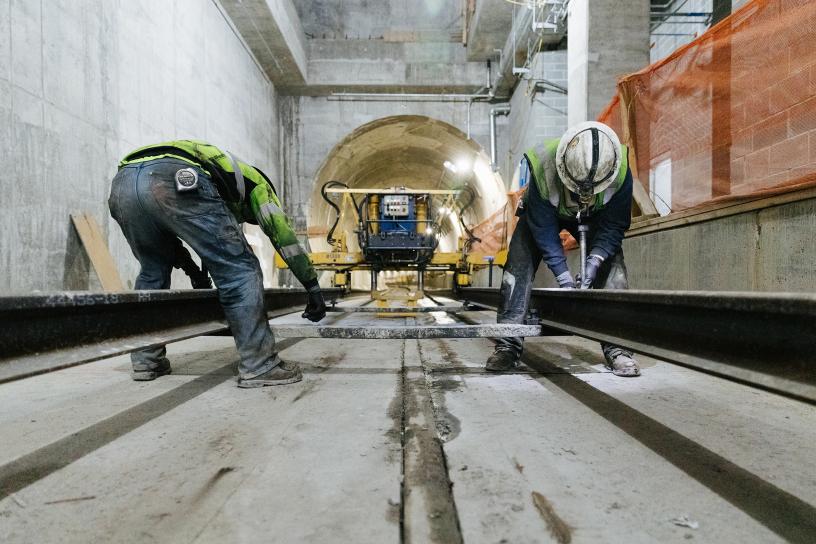 Rail installed at Roosevelt Station
Image

Image